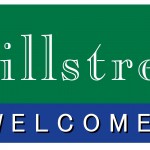 Following an increasing number of queries, the team at Millstreet are delighted to announce provisional dates for the 2014 Welcome Tour which will return to the Green Glens Arena in April 2014.
Week One: Thursday 3rd – Sunday 6th April
Week Two: Thursday 10th – Sunday 13th April
Week Three: Thursday 17th – Sunday 20th April (Easter) (CSI*)
Please note that these dates are provisional and subject to change. The schedule will be released at a later date.